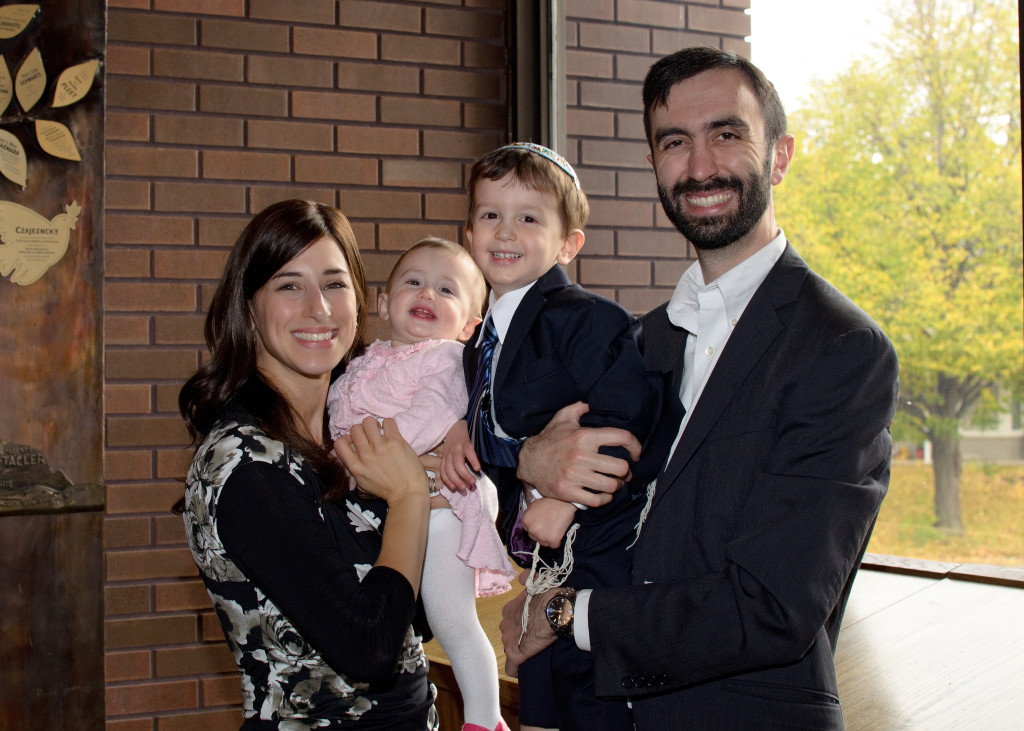 June 4, 2015
Dear Friends,
We hope that you are doing well, and that you're enjoying a productive and fun-filled spring.
Summer is almost here, and around the Glebe Shul that means that it's time for our annual summer fundraising drive. We don't like to bring money into the conversation the rest of the year, but this is our once-a-year appeal to you, our community members and stakeholders, to make a financial contribution to keep the GS going, and going strong.
As many of you know, we are entering a period of transition that will see the two of us leaving our beloved Glebe Shul, and a new dynamic couple taking the reins. Rabbi Yoey and Smin Shaps will be moving to Ottawa next month, and beginning their work at the Glebe Shul on August 1. We are excited for the dynamism and energy that Yoey and Smin will be bringing to the shul, and we hope that you will all welcome them with open arms.
It's with that transition in mind that we are reaching out to the Glebe Shul community to support us in this fundraising campaign. We take great pride in what we have helped build at the shul, and it's important to us that we leave the Glebe Shul in the strongest position possible to continue its success into the future. Any donation that you're able to make to the Glebe Shul as part of this campaign would be very meaningful for us, and we thank you in advance for your support.
One meaningful way of making your contribution is by sponsoring a Shabbat dinner. You can sponsor a full Shabbat dinner for 40 people for only $500, and it's fully tax deductable. Everything we serve is homemade, so that money is going entirely toward the cost of the dinner. You can also sponsor a half ($250) or a quarter ($125) of a dinner or join together with a group of friends to sponsor a dinner together. You can also make a donation in monthly installments. A monthly commitment of just $10, $18 or $36 is an easy way of making a big impact. That being said, all donations help us continue to sustain our Shul programs, so any and all donations are greatly appreciated.
It is also our goal to reach out to the greater community in asking for partnership in supporting the Glebe Shul. If you think your parents, family members or friends would like to be part of the next stage of Glebe Shul growth, we encourage you to speak to them about making a donation as well.
This is a fantastic way for you to show your support for your community, and to give back to Glebe Shul in a way that will directly enable us to continue our mission of building a vibrant, passionate community of young adults in Ottawa's urban core. If you would like to sponsor a Shabbat dinner or make a donation, or if you have any questions about the shul and how we work, please send us an email at glebeshul@gmail.com, or give us a call at 613.869.8481.
If you'd like to send in a cheque, please make it payable to "JET", and send it to us at 302 Fifth Ave, Ottawa, ON, K1S 2N5. You can also make a donation online by clicking on the "Donate" button at the bottom of this page.
We also hope you will join us on June 14 at 7:00pm for our annual summer patio party at our home, 302 Fifth Avenue. This will be an opportunity for us to thank all of our Glebe Shul stakeholders, be they participants, volunteers, or donors. As a donor, you are at the forefront of the rejuvenation of Jewish life for Ottawa's Emerging Generation, and we want to celebrate you and your generosity. We hope to see you there.
With blessings,
Stacy & Michael Goldstein